credit
This movie rated R for brutal violent content.
Welcome to Film for Friday!
This movie adapted from crime-thriller trilogy novel by Steig Larson setting in Stockholm, Sweden. (
Bebe
, it's from your second home! Yaaay!)
Mikael Blomkvist, a co-owner of Millenium magazine resigns after he was proven give fake news about the corruption of Hans-Erik Wennerstrom and must pay a penalty that made him going to bankrupt.
Daniel Craig as Mikael Blomkvist
credit
At other place, at the headquarters of Milton Security, Dirch Frode, the attorney of Henrik Vanger, retired CEO of Vanger Industries, meets with Dragan Armansky for getting the background check report on Blomkvist. The researcher for the report is a computer hacker dark gothic young girl names Lisbeth Salander, the best researcher of Armansky.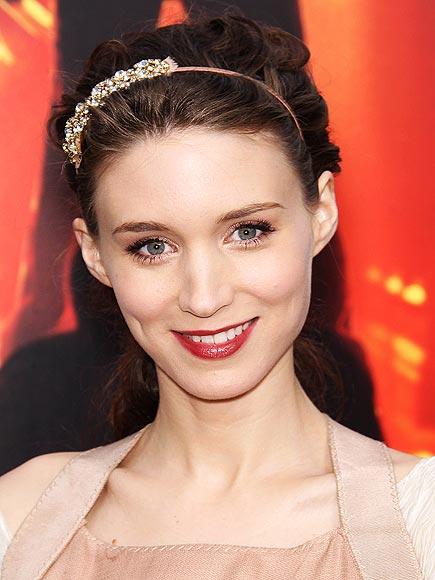 Rooney Mara as Lisbeth Salander
credit
After get sure Blomkvist is clean, Frode calls Blomkvist to meet Henrik in Hedeby Island in Hedestad for a case. Henrik offers a lot of money and an evidence that help Blomkvist against Wennerstrom.
The case is Blomkvist must investigate the missing grand-niece Harriet Vanger, who dissapeared from the island over 40 years ago. No one can solve this case. Harriet always give him a pressed flower in frame for his birthdays, but after she vanished, the present has been continued by the unknown person that
suspected as Harriet murderer. Henrik convinced that someone in his family murdered Harriet and allows Blomkvist to investigate in the island, as a writer for Henrik's biography.
Christopher Plummer as Henrik Vanger
credit
Lisbeth is placed under the guardianship of lawyer Nils Bjurman after her legal Guardian Holger Palmgren had a stroke and ruled legally incompetent as a child. Bjurman who takes full control of her finances, forces her to perform sex acts on him in exchange for access to her money.
Blomkvist founds deadlock in his investigation and decides to talk with Frode to have an assistant. Frode recommends him, Lisbeth, Blomkvist's researcher herself.
And the adventure begins here.
How is Lisbeth freed from Bjurman?
How do both of them find the murderer?
How do both of them find the Harriet's dead body?
Who is the murderer?
Is it true the murderer is from the Vanger's family?
Can Blomkvist fight against Wennerstrom at the end?
As usual, you must find out by yourself!
Here is the trailer:
~ ~ ~
I am sooooo impressed with the overall of the plot. Really amazing! Puzzles, homicide, biblical motive, and detective is one package in this. I love this a lot!
The most wonderful is Rooney Mara plays totally for her dark character, Lisbeth Salander.
Again, a great adaptation from the great novel!
You can buy the novel at amazon
You won't miss this movie!
The fear of offending is stronger than the fear of pain
~ Martin Vanger